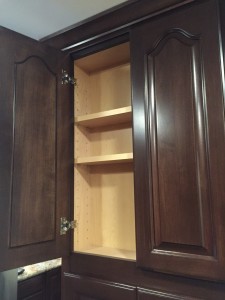 Millwood Kitchens grew out of a desire to provide a custom-crafted kitchen alternative to the clients of Apex Homes.  Throughout the years, we have grown to provide high-quality cabinetry not only for Apex Homes' customers, but also to local residents looking for a custom-crafted solution for remodeling their current kitchen or building a new home.  We help you turn the kitchen ideas you dream about into the kitchen of your dreams.  In addition, our craftsmen can assist you in crafting cabinetry and other furniture options for every room in your home.
When you visit Millwood Kitchens, you will feel the difference between what we can do for you versus the big-box mass retailers.  We don't force you into a design to fit your kitchen with the use of fillers and lower quality materials.  In fact, because we are a custom-crafted manufacturer, we are able to maximize your usable cabinet space.  For example, there was a recent client who compared us with a competitor, and we were able to not only provide them with additional cabinet space and a more efficient design than our competition, but we also crafted their kitchen for less money.  We make our cabinets in any dimensions necessary to maximize your usable space, which when combined with our vast array of both stained and painted finish options, provide you with the ability to create your dream kitchen.
Millwood cabinetry isn't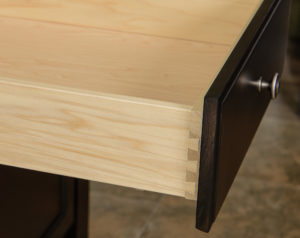 just about beauty.  In fact, another area that sets us apart from the competition is the construction quality of our cabinetry.  Our solid-wood face frames and doors provide a superior look and feel that exude beauty you will be proud to show off.  In addition, we use 1/2" plywood for all exposed sides, which adds additional strength and a solid feel to your cabinets.  Our ¾" thick standard shelving has the strength to hold your favorite dinnerware without bowing.  We also install six-way adjustable hinges that ensure your doors will remain perfectly aligned for the life of your cabinets.  Solid 5/8" wood drawers have dovetailed joints as a standard which gives your cabinetry a look and feel that defines quality.  Rest assured that your Millwood cabinetry is built to last.
Though our standard cabinetry options exceed those used by most of our competition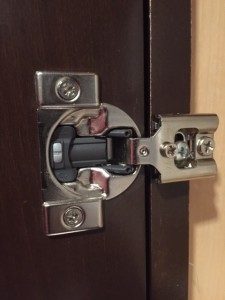 , you may choose certain upgraded options to increase the functionality and style of your cabinetry.  Upgrades can include soft-close door hinges and drawer slides, glazed and distressed finishes, solid wood lazy susans, and many more.  Contact us to find out how we can help you create the kitchen of your dreams.  Millwood Kitchens – Where Quality is a Tradition.